.
I was born in a small town in western Germany, near the border to France and Luxembourg.
.
In my family everyone is very musical; my grandfather was an organist in a church for many years. My father also played the organ, the guitar and was in a male choir.
.
.

In the mid 1970's my father built a three-manual Dr. Böhm FnT with a 30 key pedal, on which I received lessons from a private teacher when I was four and a half years old. After some time piano lessons and harmonic theory were added.

At the age of fourteen I started playing at weddings, birthday parties and many other festivities. Before that my father and I built our second Böhm organ, a Top Sound DS. To this organ I later added a Böhm Expander Dynamic 12/24, the world's first MIDI sound generator.
.
.

In the late 1980s I moved to Munich and built my first own organ, a Böhm Musica Digital 810 XL with 13 key pedal on chromium pillars.
.
During the following years I modified this organ to the model Musica Digital 910 and then to the DIAMANT 200 CT-M. This instrument accompanied me for another eight years.
.
I played demo's for the Böhm team in Munich and I also built Böhm equipment for other musicians. One of the Böhm Midi Control 19″ devices I built is still used by the German Jazz Organist Barbara Dennerlein up until today. Since 1994 I am the Demo Organist of the Böhm Orgel-Center Süd of Martin Lutz in Kaufbeuren, the Böhm dealer in the south of Germany.
.
.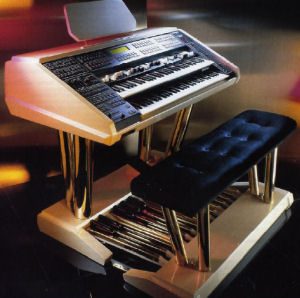 At the end of the 1990's I received an offer from the Böhm headquarters in Bad Oeyenhausen to own a DIAMANT 300 CT-M (see left picture). This instrument was the concert and show instrument of the late Mark Shakespeare. I recorded my first studio album "Diamonds Of Music" with this instrument in early 1998. During the recordings in the Netherlands I was supported by DirkJan Ranzijn. A special thank you to Janie and Rob Reynolds for you generosity. The time with you was great.
.
After this organ had been brought up to the latest technical standard in May 1999 with the conversion to the DIAMANT 350 CT model, I was already planning another recording. In November 2000 a single CD with "Ride Like the Wind" by Christopher Cross, as well as "Jessie" by Joshua Kadison was released under my record label TFM Records - Time For Music. "Ride Like the Wind" was also published on the CD "Key Sensations Volume II", (OKEY! Ausgabe Nr. 45 – März/April 2002) of the OKEY! the german magazine for organ and keyboard.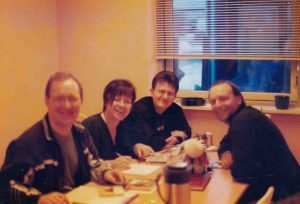 At the end of March 2001 I was in Åarup in Denmark. In the Blue Heaven Studios I recorded the tracks for my second album "The Perfect Gift". Again DirkJan Ranzijn was with me. A big thank you goes to Yvonne and Bent Kristensen for your support (Manamana ... ;-)). We had a lot of fun and it was very interesting for me, because during my time in Denmark I celebrated two premieres. On March 25th I was at Peter Skram's TV show "Søndags Bingo" on DK 4. There I had my first live TV performance. Two days later, on March 27th, it went to a live show on Radio 2000 with my music and an interview. Thanks to Kirsten and Brijane, the chocolate was delicious.

Anläßlich des 100. Geburtages des Komponisten Gerhard Winkler, habe ich gemeinsam mit dem Sänger Marc Bianco im November 2006 in München das Galakonzert "So wird's nie wieder sein" veranstaltet. Die Witwe von Gerhard Winkler Maria (Traudl) und sein Sohn Hans Andreas waren bei der Premiere mit dabei und überaus begeistert.
During a creative break I planned my new concert and show instrument. My brother is a Master carpenter with his own carpentry workshop and he built me all the case components designed and constructed to my own wishes and ideas. Martin Lutz then integrated the entire electronics from Keyswerk for the Böhm SINFONIA 480 SE model. In October 2018 I received my new "toy".
The technical configuration of my PA equipment can be found in the menu Equipment
A report about the making of my SINFONIA 480 SE from planning to the final product you will find in the menu Storyboard  
In January 2020 I launched my YouTube channel and published my first videos. Please subscribe my channel and leave a "Thumb up". Since May 2020 my two albums Diamonds of Music and The Perfect Gift, released under my Record Label "TFM Records - Time For Music", are online on my Spotify artist page., as well as on all common music portals, such as Spotify, Apple Music, Amazon Music, available. If you still want to hold a physical CD Record in your hands :-), please feel free to send an order to the E-Mail address in the footer.
On my Facebook Fan Page you will more news, videos and photos about me and my music. Please subscribe, I am happy about every "Thumb Up".
In January 2021, my new album "Lucky Twice" available as well as on all common music portals.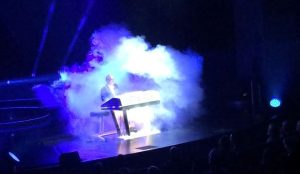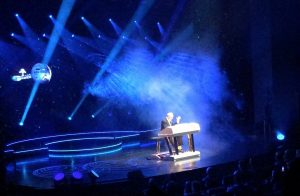 From November 2022 to April 2023 I was on the cruise ship Mein Schiff 6 of TUI Cruises. During my stay on board, I performed several of my "Flimmerkiste und Leinwand" concerts on the Studio Stage. I also opened the Crew Shows in the Theater during this time with an impressive opening performing the titles "Also sprach Zarathustra" by Richard Strauss,
.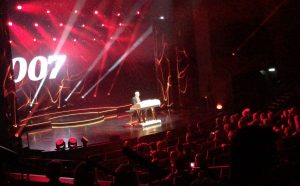 and the "007 James Bond" theme by Monty Norman from the movie "Dr. No".
.
.
.
.
.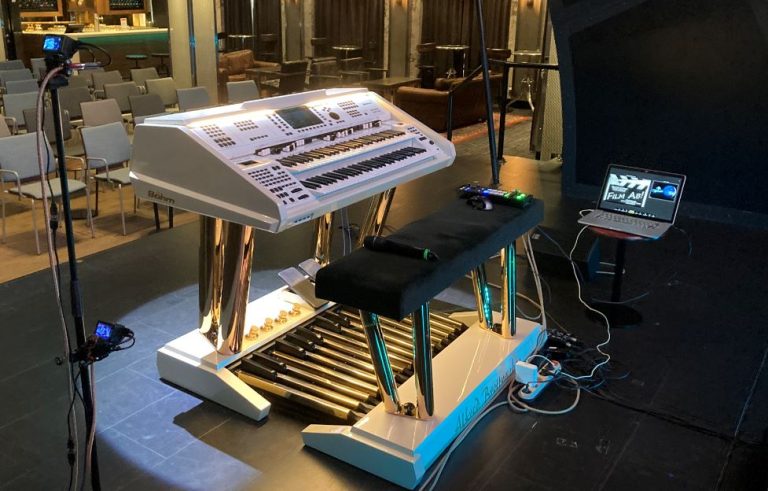 Alfred J. Brettnacher – April 2023
References of the photos:
.
The Böhm devices (Dr. Böhm Top Sound DS, Böhm Musica Digital 810 XL, Böhm Diamant 300 CT) are
original photos, which were taken from the official Böhm catalogues at that time.