The following PA equipment is used for live performances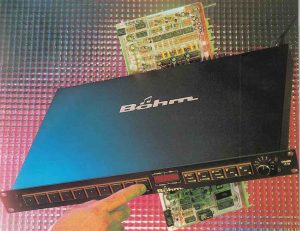 Böhm Expander Dynamic 12/24
24 voices
5 Sound Banks
over 400 fm Sounds
(built by me in late 1986)
Böhm RackMix 2×5
2x 5 channels
(built by me in early 1994)

Crown XLS DRIVECORE 1002
Power Amplifier
2x 350 Watt at 4 Ohm
Klingenthaler Musikelektronik
KME BS 1181 TC
bass speaker with 18″ speaker, double moving spool
and built-in stereo frequency crossover
2x 300 Watt at 4 Ohm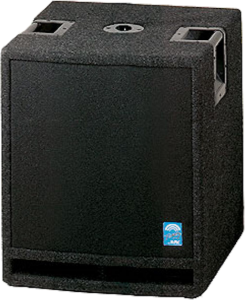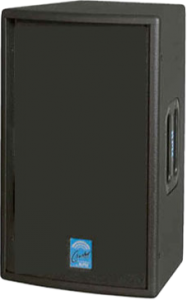 Klingenthaler Musikelektronik
2x KME CS 1102
Two-way PA Box with
10″ speaker and 1″ high frequency horn
300 Watt at 8 Ohm
Mounted on speaker stand
Mackie DL32S Digital Mixer
32 Kanal Onyx+™ Preamps
(16x XLR, 16x XLR/TRS davon 2 hi-Z)
with 4-band PEQ+ each, HPF, Gate, Compression and RTA/Spectrograph
10 freely assignable XLR outputs
8x AUX send pre/post, solo with 4-band PEQ+ each, HPF/LPF,
31-band Graphic EQ, Compression and RTA/Spectrograph
6 Stereo Subgroups with 4-Band PEQ each, Compession and RTA/Spectograph
6 VCA and 6 Mute Groups
4 Stereo FX Prozessoren
(Reverb, Delay, Chorus und Flanger)


24 bit/96 kHz Sampling Rate
32 x 32 USB I/O multitrack recording


Mackie Master Fader iOS
und/oder MacOS App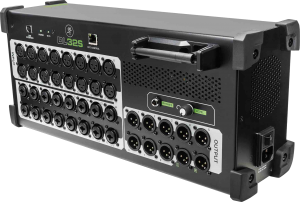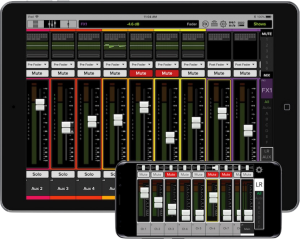 Sound Performance Laboratory
SPL DynaMaxx
Compressor / De-Compressor
Limiter / Noise Gate
Sound Performance Laboratory
SPL Vitalizer Stereo MK2
Program Equalizer
References of the photos:
.
The Böhm devices (Böhm Expander Dynamic 12/24, Böhm Rack Mix 2×5) are original photographs
from the official Böhm catalogs of that time. The photos of the Crown, KME, Mackie and SPL equipment
were taken from the corresponding operating instructions or the website of the respective manufacturer.